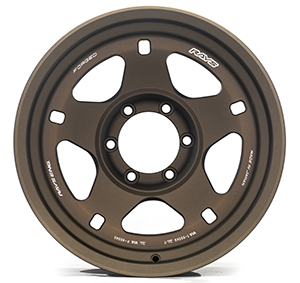 Press Release: RAYS Offroad Wheels (ROW) RAYS 05X forged model debut !
The 05X is designed with a focus on the North American market, which is known for its popularity in pickups and off-road vehicles. It incorporates traditional 5-spoke design elements while utilizing RAYS original forging technology to create a modern design.
The wide spokes of the 05X, which are designed to match the substantial body mass of 4×4 vehicles, feature weightless holes at the spoke ends and ribs in the center circle area, adding intricate details to the overall simple design.
Of course, like the previously debuted 07X, the 05X offers a wide range of rim depths and face profiles,
allowing for optimal combinations for each size. Furthermore, the 05X is designed to meet the essential 2600lbs load capacity required in the market. It has been engineered to withstand heavy-duty use in heavyweight 4×4 vehicles.
This Made in House, Made in Japan, Forged One Piece Mono block