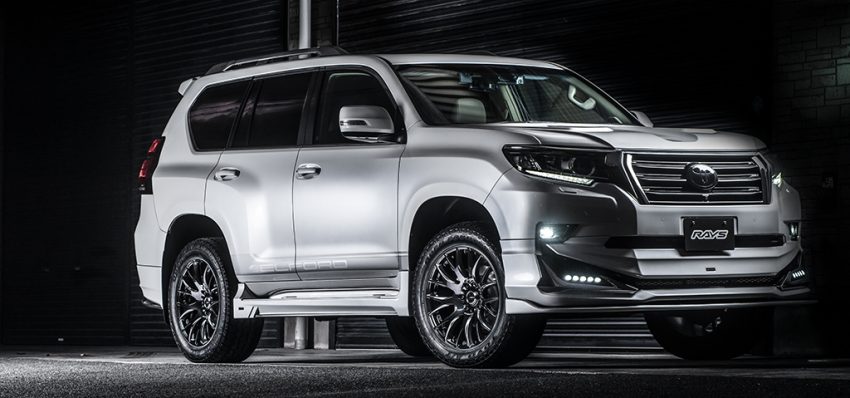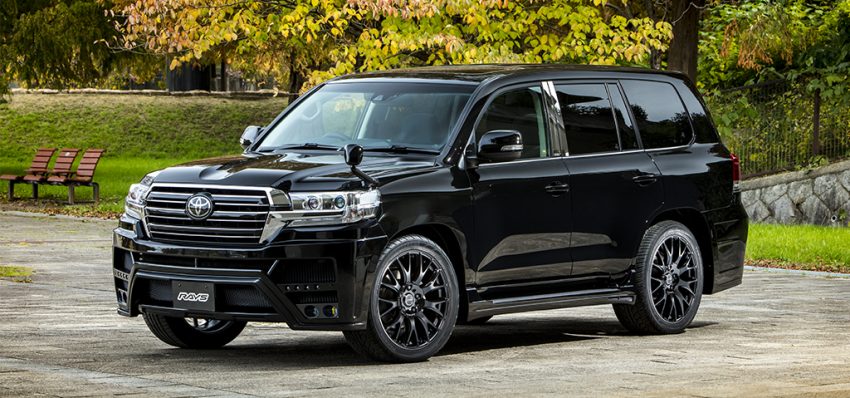 2x9G
Achieving unprecedented height
With its lavish exterior, the LEXUS LX / LAND CRUISER 200, a flagship SUV, is a one-of-a-kind entity. The 2X9G is a new item proposed by HOMURA for such high-class SUVs. How can unbeatable power and beauty be added to the underside of a vehicle with such a dignified appearance? HOMURA, which is an expert in mesh cross spokes, came up with an answer that addresses all aspects from balancing spoke length, width, and thickness through to design with curves offering shadows and even decorative parts. The resulting finish offers extraordinary quality starting from the vehicle's underside. The HOMURA 2X9G achieves a presence of unprecedented height. The "G" in the name's suffix refers to it being grand, gorgeous, and great.
Method:Cast 1pc. Wheel
RAYS original test:JWL+R Spec 1
Color:Black Mica/Rim Edge DMC (PVK)
Spark Plated Silver/Rim Edge DMC (CAK)(22inch)
Black Chrome Coating/Lim Edge DMC (YAK)(20inch)
Included:Center Cap (Standard-type, High-type), Air Valve
Size Chart
INCH
SIZE
INSET
HOLE
P.C.D.
DRILL
BORE
20
9J
0(59)
6
139.7
φ29-φ13
φ106.1
18(41)
INCH
SIZE
INSET
HOLE
P.C.D.
DRILL
BORE
22
10J
45(51)
5
150
φ29-φ15
φ110.1
55(41)
Caution
・INSET( ): Hub clearance/mm
・Cannot fit Land Cruiser (100 series) .
Features
The "G" seal
Named to express the top-grade quality of the 2X9, the letter "G" has been added to convey a sense of being grand, gorgeous, and great. The word HOMURA, which has been engraved by machining on the center part to show the item's quality, realizes an imposing presence.
Black Mica color
The new Black Mica color differs from standard black; it contains extra fine flakes that add a charming reflection to the design's curved surface, producing a high-quality finish like that of pottery.